Co-headquartered in two world-class tech cities
DAT has two headquarters – one in Denver, CO and one in Portland, OR. We got our start in the Portland area four decades ago, and we recently opened our Denver office in 2020. We're hiring like crazy in both locations. Our Denver office is in a brand new LEED-certified building, with floor-to-ceiling windows with panoramic views of the Rockies, and with all of the amenities that you'd expect from a tech company in the heart of Denver.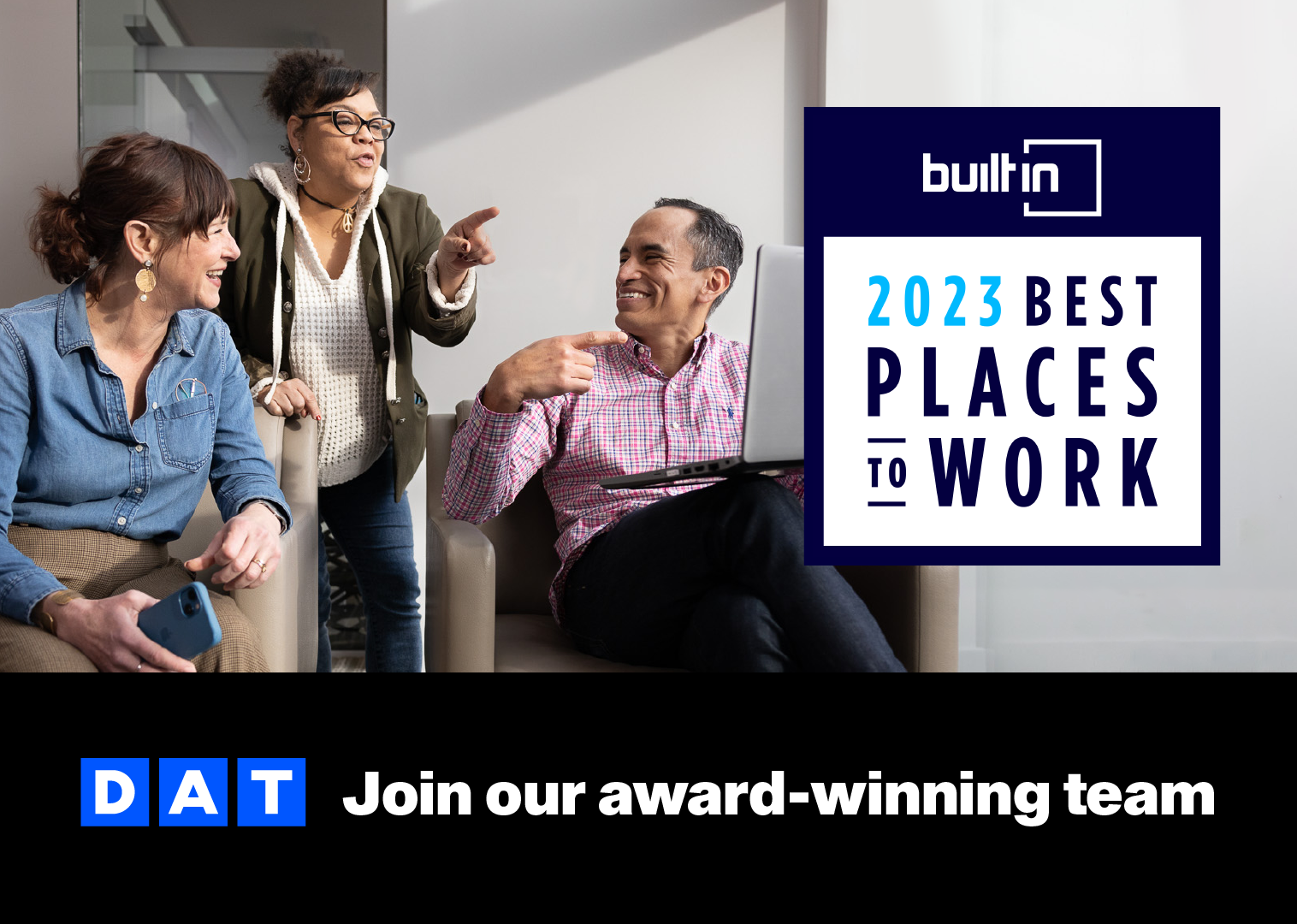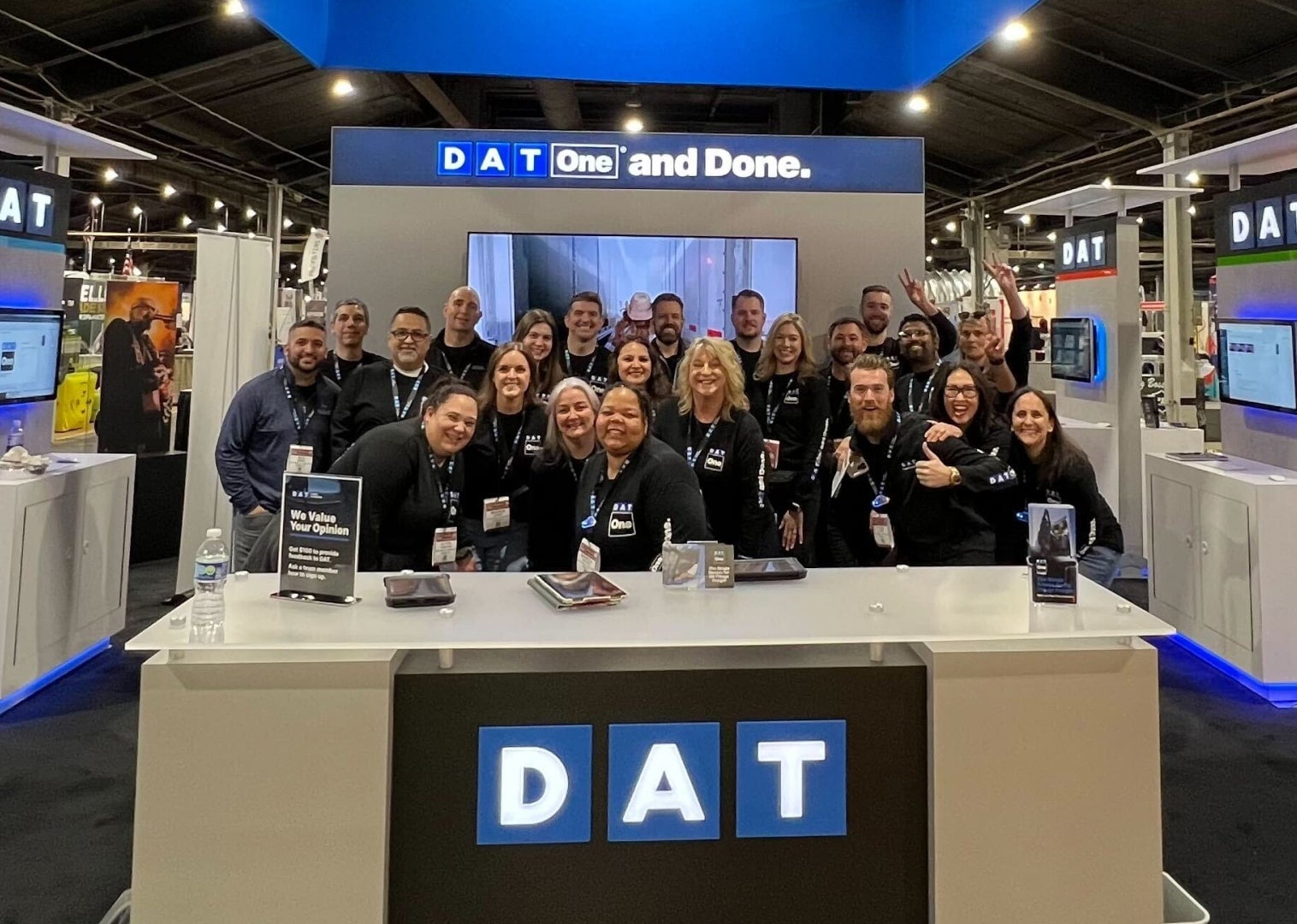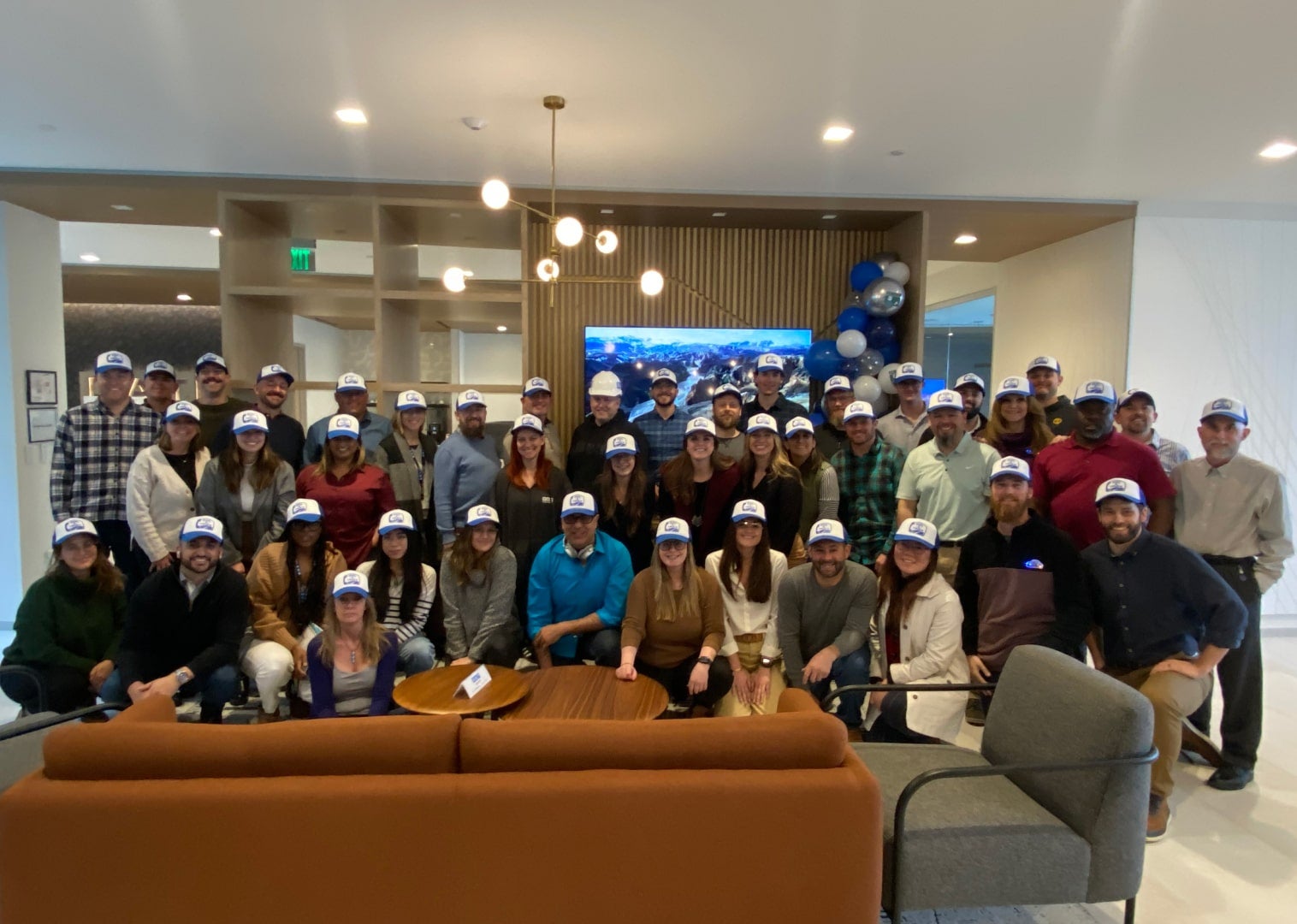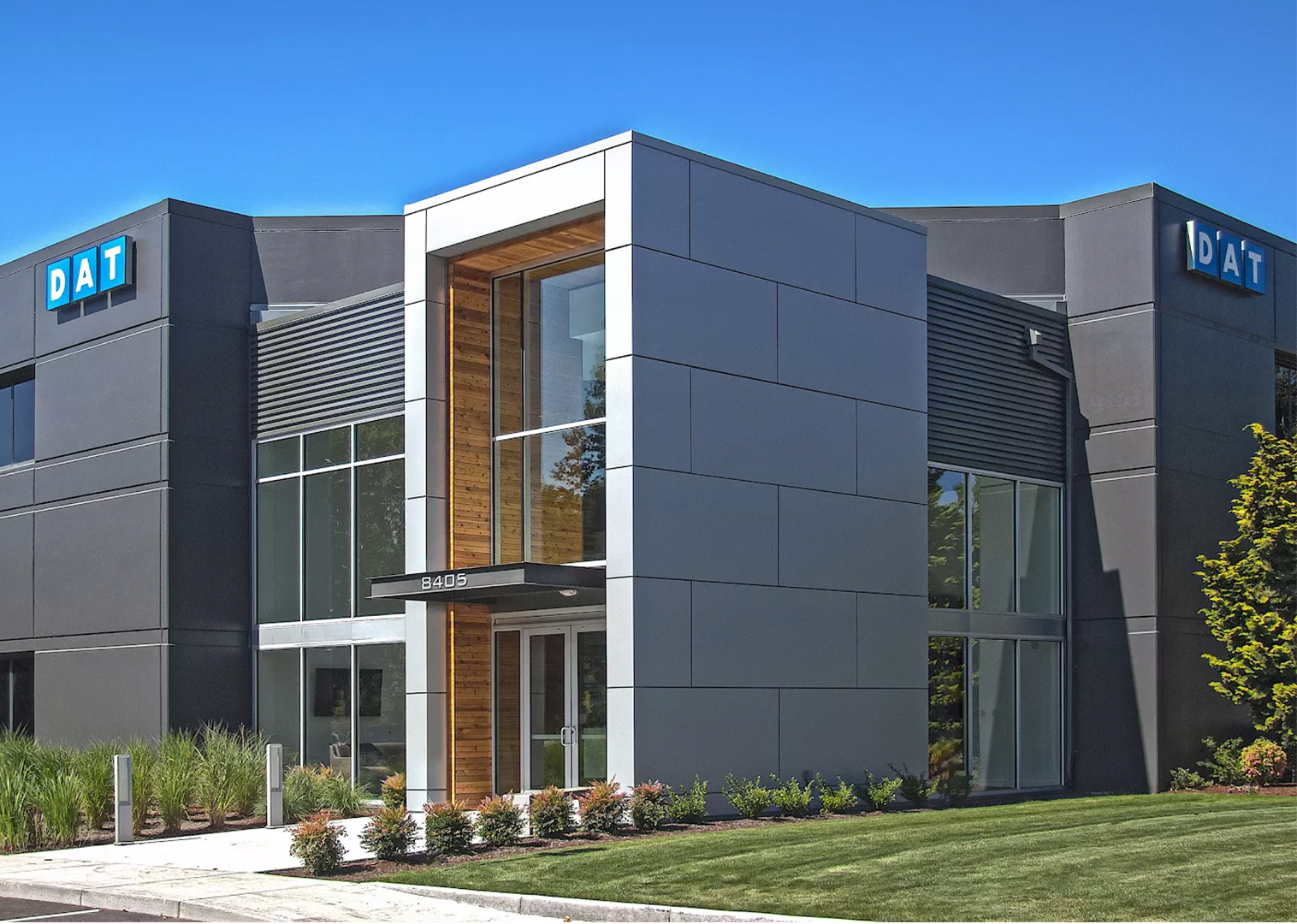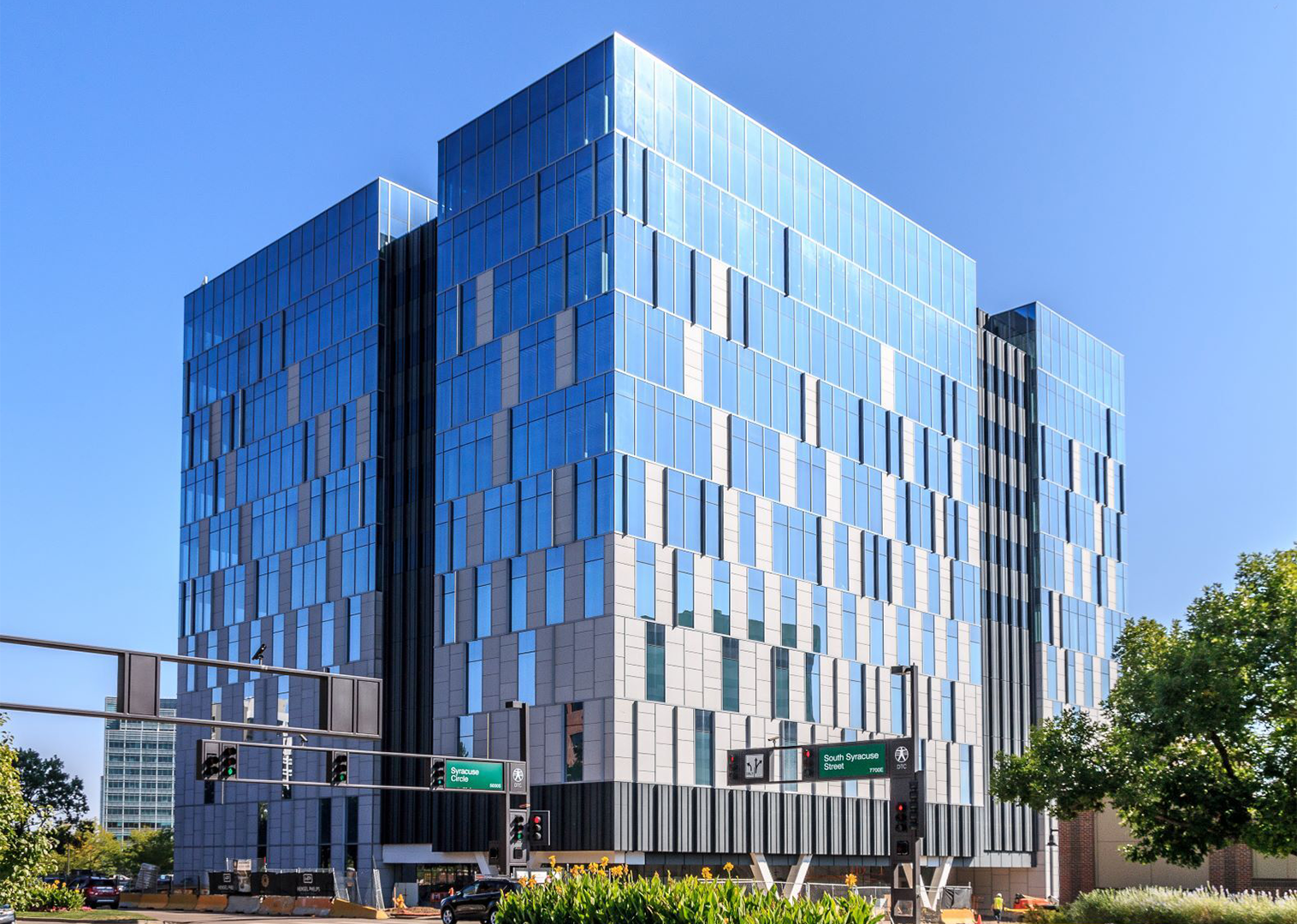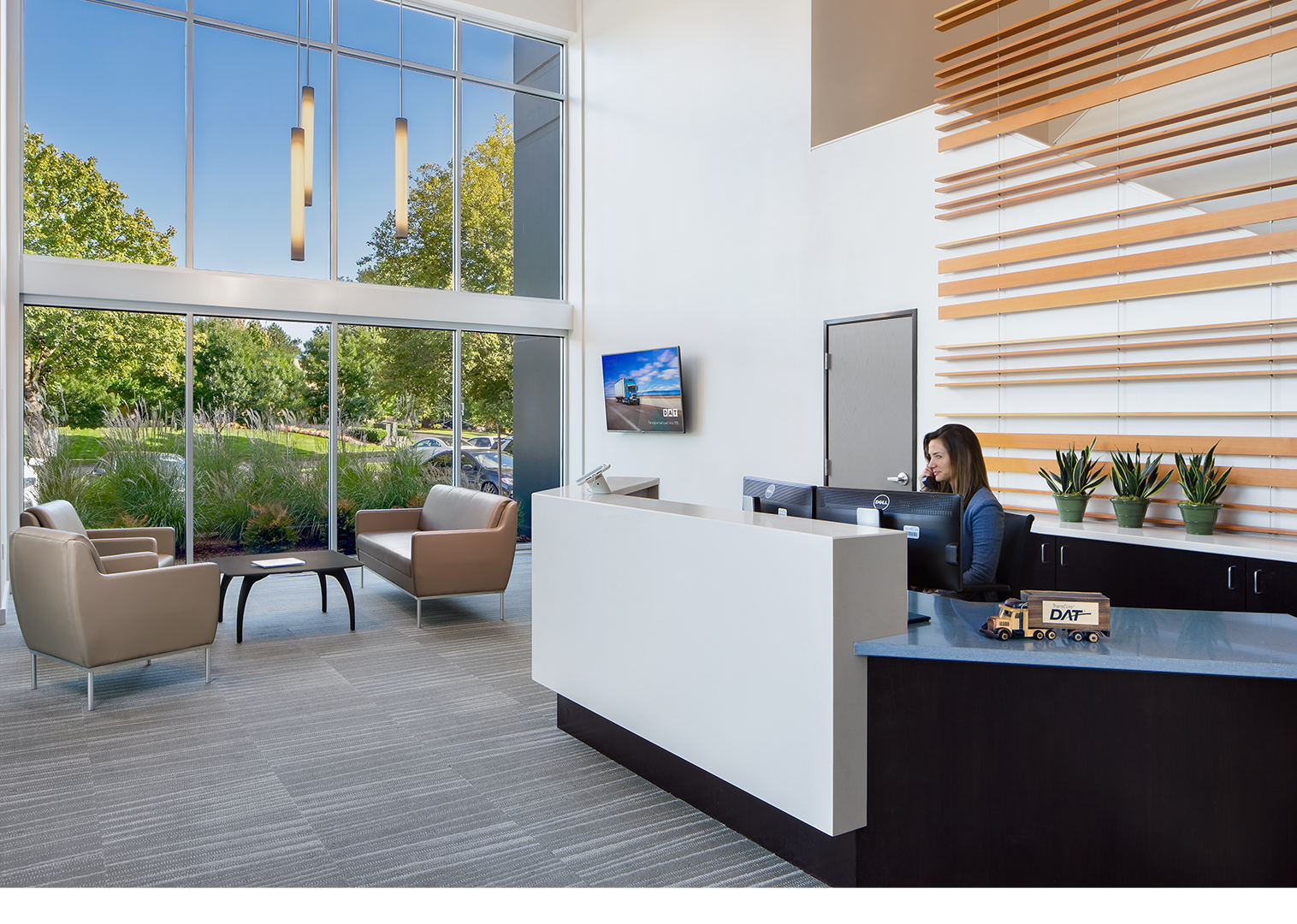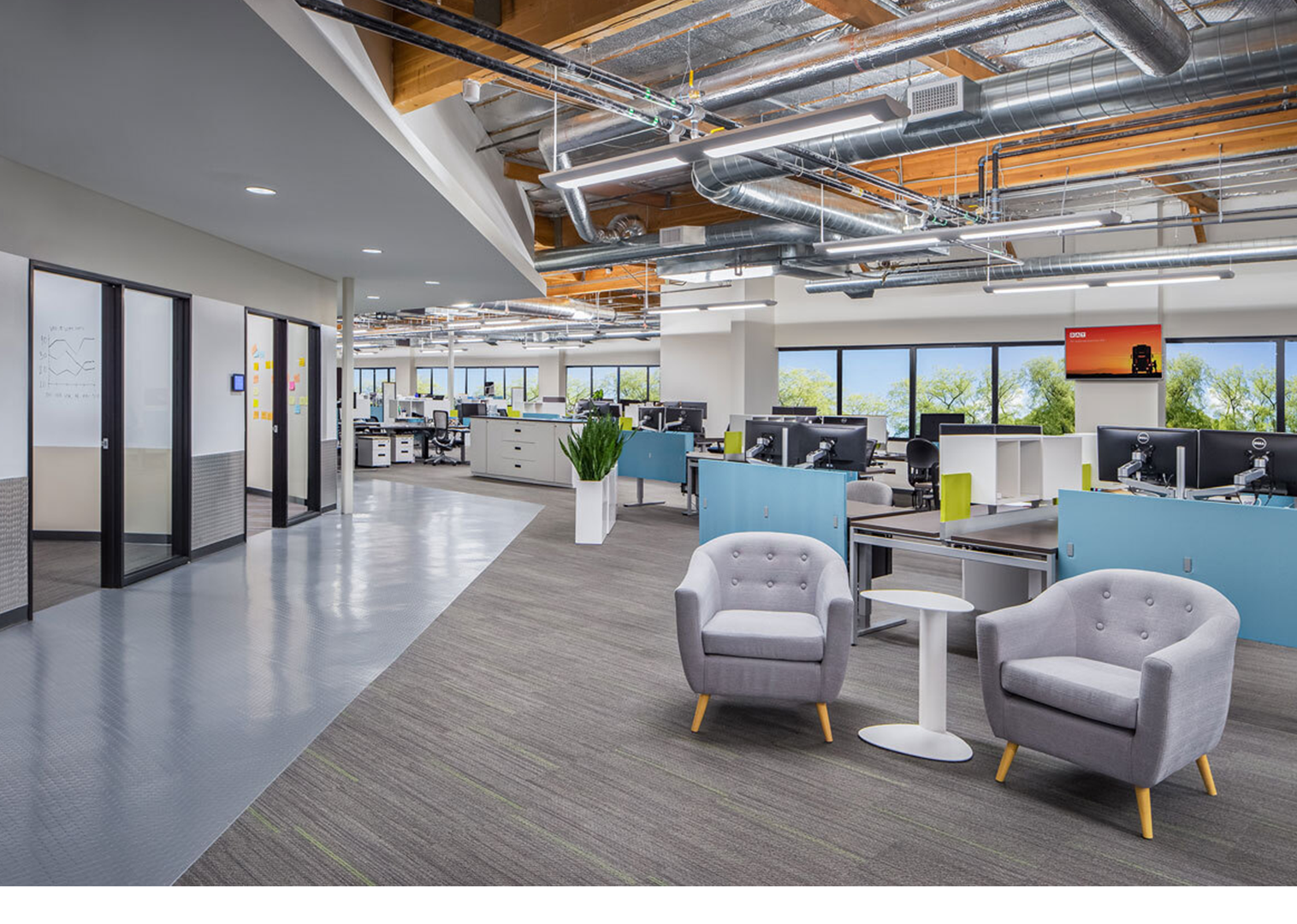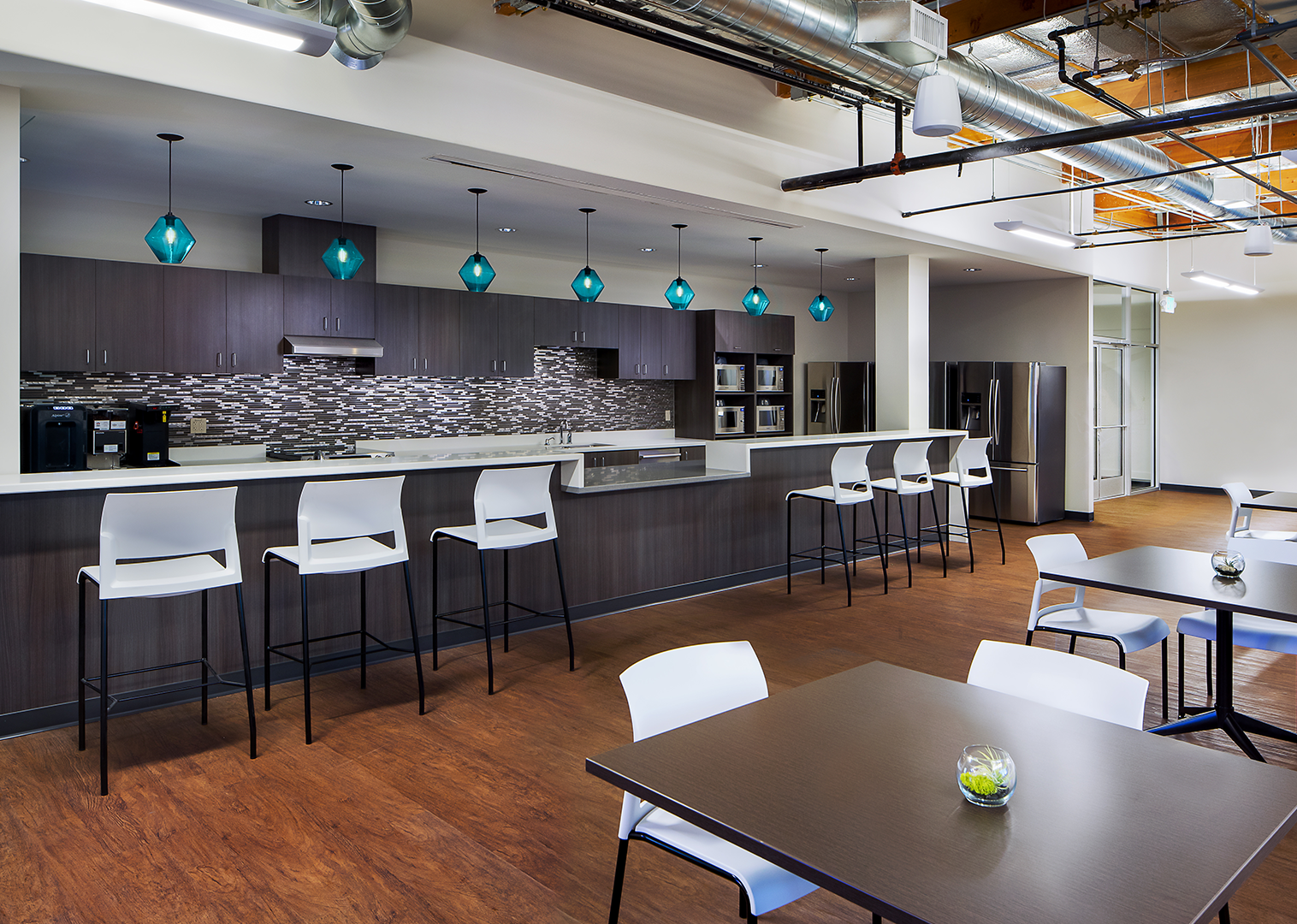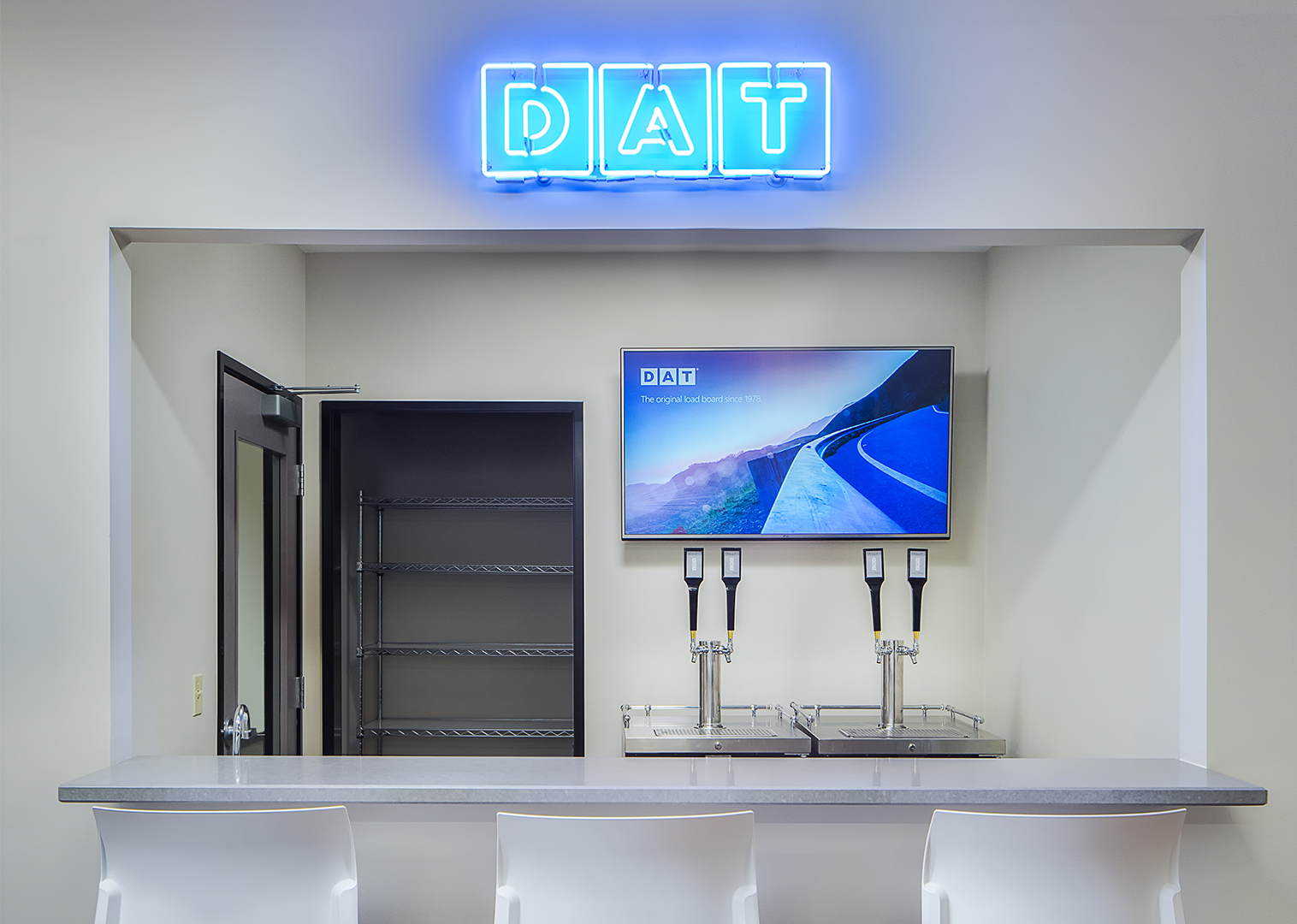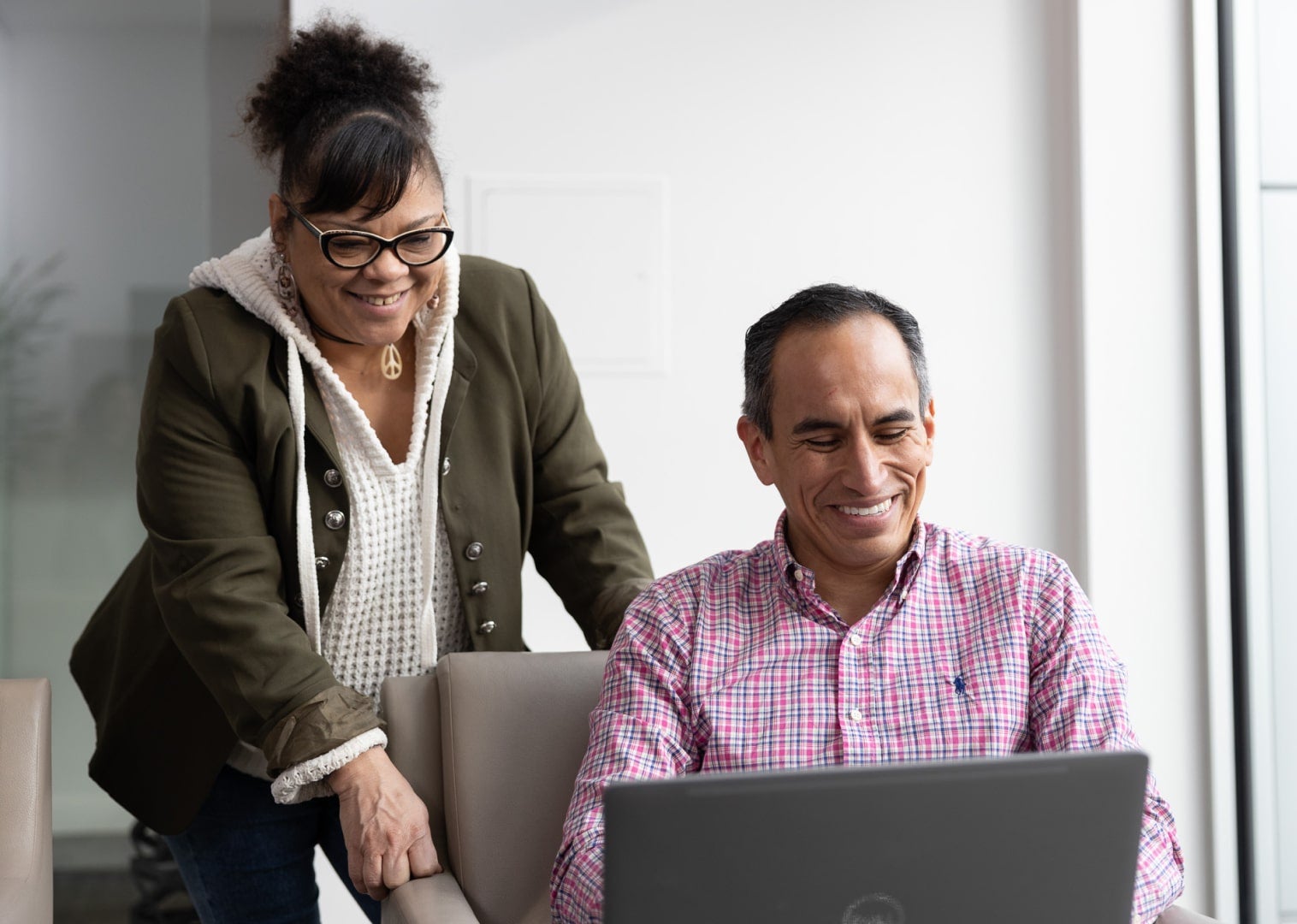 We build the technology that drives our world
Have you ever wondered how the things you own, wear, and use every day found their way to you? We have, and we've been doing that for almost half a century. DAT deploys best of breed freight matching and analytics solutions to companies all across the freight logistics industry – solutions that help ensure that the food we eat, the clothes we wear, and the products we rely upon are available to people every day across this country, in our largest cities and in our smallest communities. 
This might be your first time hearing about DAT, but our solutions have been making a difference in your life for decades.
We're optimizing commerce across a continent
The North American freight industry is the backbone of a product supply chain that touches every consumer's life. The industry is comprised of an extensive network of businesses that determine how goods are transported across North America 24 hours a day. DAT's products are recognized as the industry standard because they allow these businesses to optimize their freight operations, while also delivering unparalleled data insights and pricing power over a hyperdynamic marketplace.
The net result is a more resilient freight marketplace, and a healthier supply chain for all. 
43 years as the market leader - the DAT story
DAT evolved from a single physical bulletin board (think cork and wood) in 1978. From the very beginning, we've helped connect businesses, to help them repurpose wasted capacity, and realize missed opportunities.
It's no different today, except the scale and scope have changed.
Our technology is now deployed to millions of end users, and the marketplace DAT operates is the largest of its kind in North America, with more than 400 million freight posts annually. (More than 75% of those are posted first on DAT…or nowhere else.) Our database of $150 billion in annual market transaction data is unparalleled, and puts pricing power in the hands of shippers, brokers, and carriers, allowing them to make smarter business decisions, and ultimately operate more profitably.
DAT is an award-winning employer of choice
For starters, we have a
hybrid work environment
, but we also know what makes a great workplace. We have a time-tested and resolute
set of operating values
predicated on integrity, mutual respect, open communication, and executing with excellence. These values inform our strategic vision as much as any one of our products does. We've been an employer of choice in the Portland metropolitan area for four decades, and within one year of opening our Denver office, DAT was #26 on Built In Colorado's 100 Best Places to Work In Colorado.
We can't list everything here, but for starters, we have a casual work environment with open work spaces, indoor bike parking, showers, and several areas where you can take a break, play ping pong, 500+ classic video games, or try your luck on our putting green, among other things. We also bring in some of the city's top food trucks twice a week, and treat the company to lunch.
The list of our standard benefits includes:
Medical, Dental, Vision, Life, and AD&D insurance

Up to 20 days of paid time off starting in year one

An additional 10 holidays of paid time off per calendar year

401k matching (immediately vested)

Employee Stock Purchase Plan

Short- and Long-term disability sick leave
Flexible Spending Accounts

Health Savings Accounts

Tuition Reimbursement Program

Employee Assistance Program

Free TriMet transit pass
Hear what some of our employees have to say!
"Think one giant melting pot of friends working towards common goals. Over the years they've really become more like family. You'll always find people doing something to bring a smile to someone's face - whether a personal handwritten note, "Flannel Fridays", or team themes like Reefer Magnus from Transformers. You never know quite what to expect!"
Lindsey
Business System Analyst
"I empower my teams by creating a safe space where individuals at all levels can challenge and learn from each other. I believe that only when people are open and honest in their communication can the best solutions can be created"
Brian
Engineering Manager
"We have an open door policy, good communication up the chain, and managers who genuinely care about seeing their employees' careers flourish. We have Professional Development Plans and do regular 1 on 1's with managers to discuss anything. I comfortably talk with my manager about career plans and steps we can take to get me there."
Caleb
Principal Software Engineer
"I've been with DAT for nearly three years, and they have been the highlight of my career. I have thrived in an environment filled with kind, hardworking, and intelligent people. What I enjoy most is that I can be my authentic self at DAT. "
Karinne
Program Manager, Technology
DAT is an Equal Opportunity Employer
DAT provides equal employment opportunities (EEO) to all employees and applicants for employment without regard to race, color, religion, gender, sexual orientation, gender identity or expression, national origin, age, disability, genetic information, marital status, amnesty, or status as a covered veteran in accordance with applicable federal, state and local laws. We especially invite women, minorities, veterans, and individuals with disabilities to apply. EEO/AA/M/F/Vet/Disability
Click here to see the Employment Candidate Privacy Policy